Surgical Component Manufacturing
Southington Tool and Mfg. Corp. (STMC) is an industry leader in the production of high-quality surgical components including ligating clips, surgical staples, and a wide variety of medical sub-assemblies.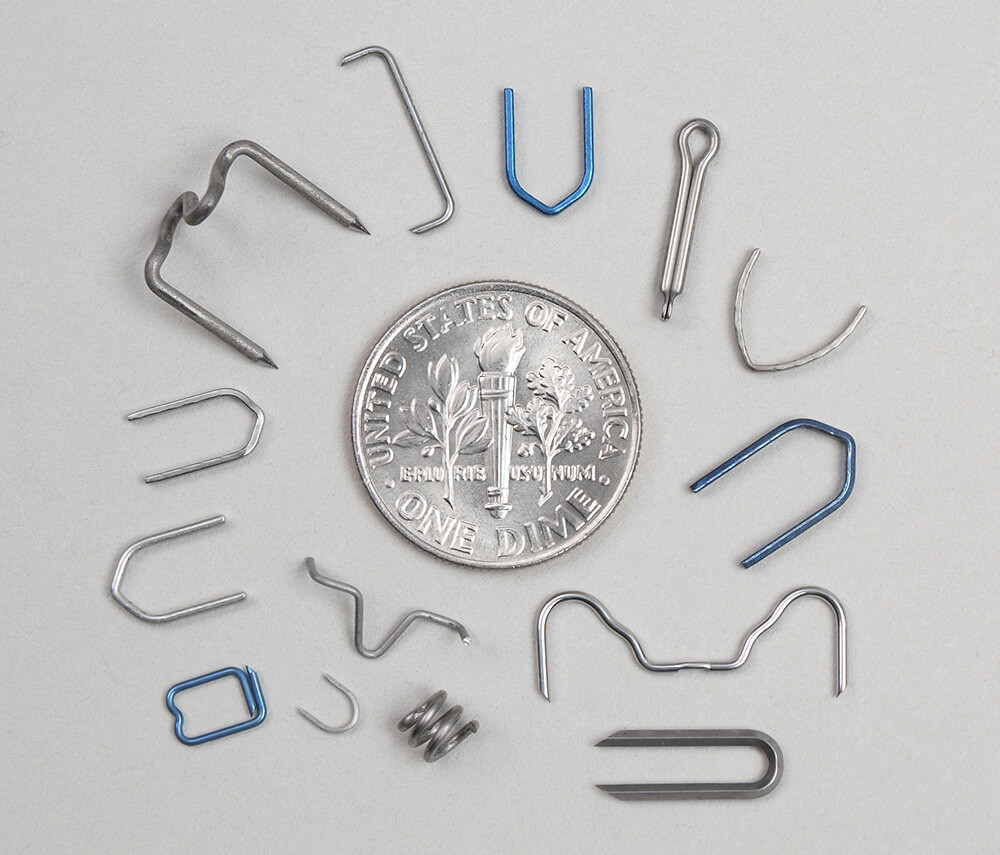 With more than 40 years of experience in surgical component manufacturing, STMC has a proven process that we have developed and perfected over the years, and which we have used to manufacture more than a billion surgical parts. We have developed surgical parts and components for most major surgical device manufacturers and our ligating staples and surgical clips are used in a wide range of both manual and robotic surgery devices.
STMC offers:
A proven track record of expertise in medical and surgical component manufacturing
Very large manufacturing capacity for surgical components
Quick response and turnaround time for pressing inventory needs
CNC wire forming and fourslide wire forming equipment
Expertise in quality control, part resizing, and overcoming manufacturing inconsistencies
Experience in forming all sizes of surgical clips, from pediatric up to adult size
Engineering advice, including recommendations for manufacturability and reducing costs
When you need surgical staples, ligating clips, or any other type of surgical component, STMC has the experience and expertise to work with you through every stage of development—from raw material management through manufacturing, polishing, and treating—to help you meet your goal. We can even load your magazines or cartridges with specific quantities of clips or staples so they're ready to assemble and ship.
For help with your surgical component manufacturing, contact STMC today at 860-276-0021.