About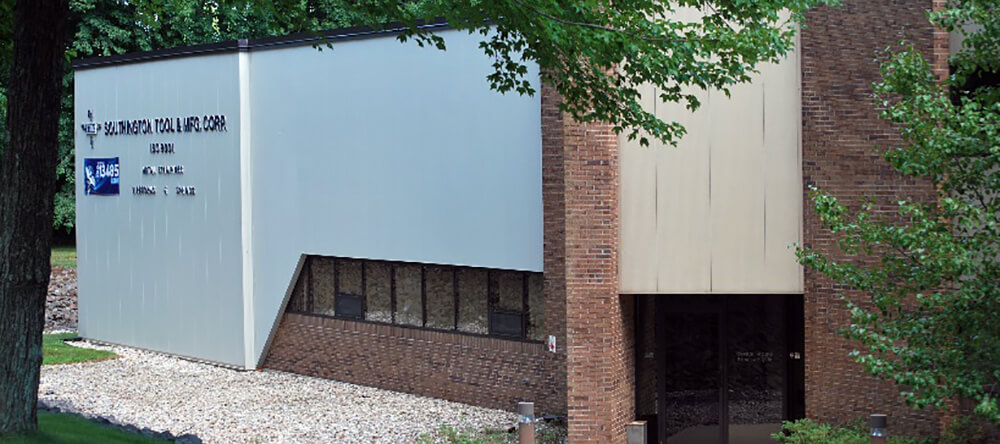 Southington Tool and Mfg. Corp. (STMC) is an industry leader in the production of quality metal stampings and formed wire components utilizing fourslide, CNC wire forming and power press equipment. In business for over 40 years, we take pride in providing quality critical products.
STMC at a Glance:
We produce components for many industries including medical, aerospace, defense, hardware, firearms, automotive, and electrical / electronics.
We offer in-house and subcontracted post-production processing services including heat treat, plating, passivation, and deburring.
We can provide you with sub-assemblies of the components we produce in addition to subcontracted components.
We maintain the latest in inspection equipment and processes to support your quality needs under the quality system controls of ISO 9001 and ISO 13485.
We occupy 25,000 square feet at our clean and modern location, which includes in-house design and product development facilities.
We have experienced employees in all facets: all of our employees average 12 years of service time and our Business, Manufacturing, and Engineering departments have a combined 35 years of experience.
We have decades of experience working with our suppliers and vendors which allows us to quote better lead times and more post process options than our competitors.
Our Mission
It is the mission of Southington Tool & Mfg. Corp. to be known by our customers, employees, peers, and the greater community as a leader in the metal stamping and wire forming industry. We accomplish this by:
Providing consistent value to our customers by optimizing quality, service, and price
Creating an environment for employees to grow and thrive
Supporting and contributing to the local community
Being environmentally responsible
Being creative and unique
We do this because we take pride in selling products that are used to help our customers make people's lives better, to be profitable and meet our vision for growth.
Our History
Southington Tool & Mfg. Corp was founded on July 7, 1970 by Edward W. Kalat. From its beginning as a supplier to the hardware industry, STMC quickly expanded. In 1978, STMC began providing quality components to the medical industry. Since then, STMC has expanded into the aerospace, electrical, automotive, firearms, and other markets.
In 2011, five associates from the management team purchased the company from Mr. Kalat. It is their intention to continue the traditions of STMC and bring about their vision for the company.

STMC Today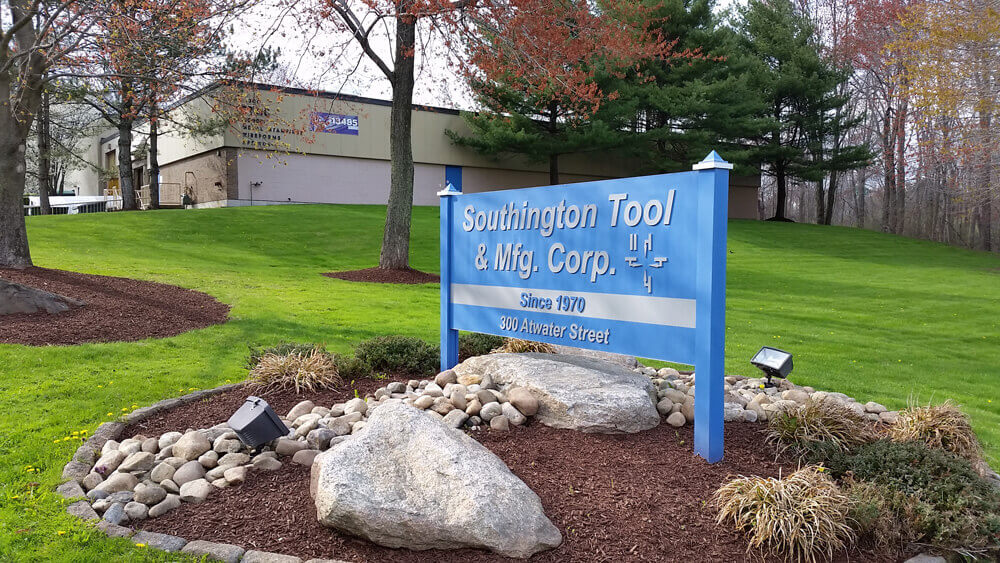 Today the strength of the company is our associates; STMC has a strong group of long-term, dedicated and knowledgeable associates in production, quality, customer service and tooling. Because of our associates and equipment, we provide products which are delivered on-time and meet your requirements the first time and every time. We have embraced and implemented the philosophies of Lean Manufacturing, SPC, 5S and Six Sigma and we continually look for ways to drive down costs in order to compete in global markets.
STMC is a stable privately held company with a management team that has been in-place for 20+ years. With over 40 years of manufacturing knowledge and experience, STMC is well positioned to offer a variety of solutions for our customer's design and or manufacturing challenges throughout the prototype to mass production stages.
When experience counts and quality matters, contact STMC ›