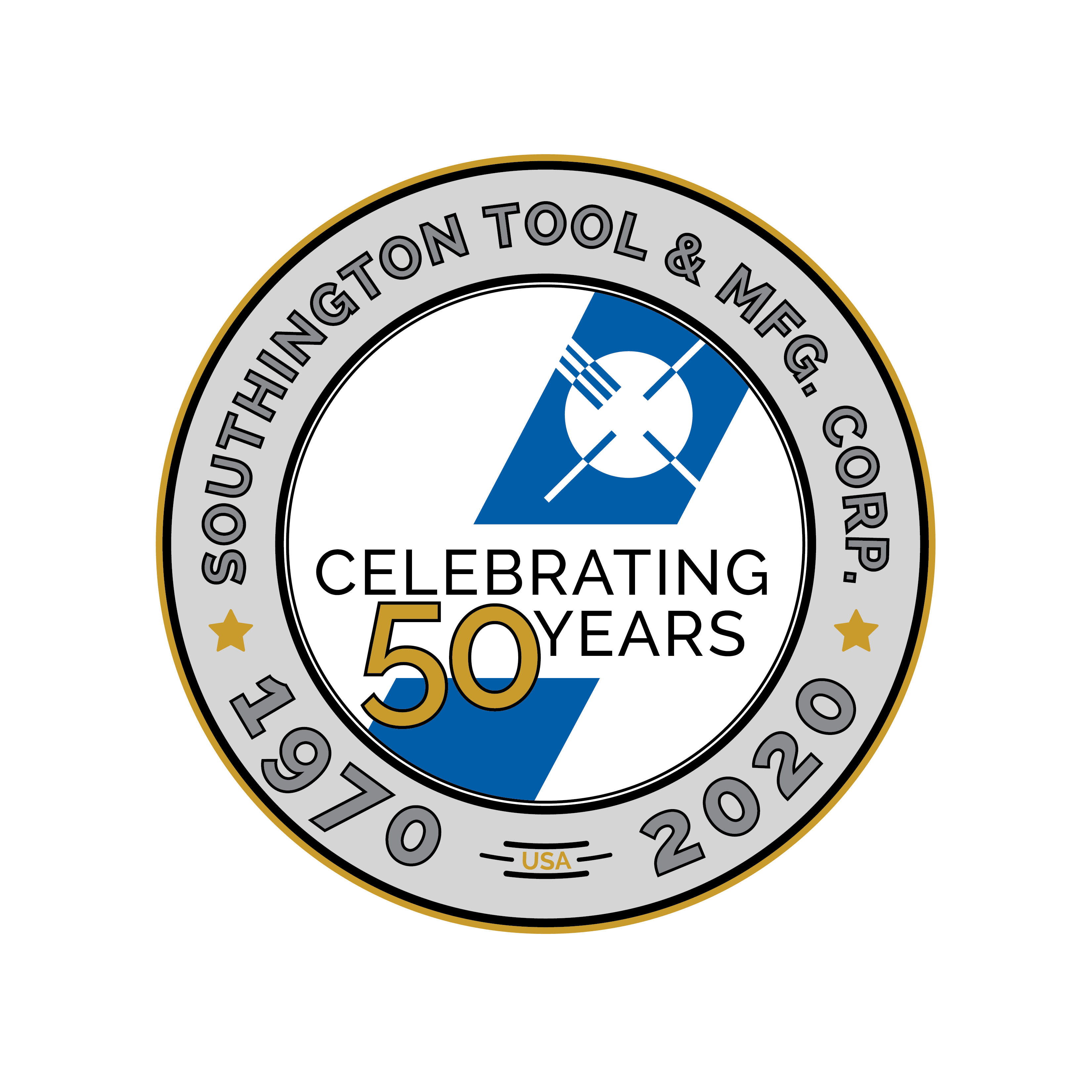 As we all welcome 2020, Southington Tool & Mfg. Corp. has an additional reason to celebrate—it's our 50th anniversary!
"In 1970 our founder, Ed Kalat, made his dream a reality," said Lynette Nadeau, STMC President. "With a few thousand dollars he bought some equipment and set up space in his garage to start Southington Tool & Mfg. Corp. As STMC begins its 50th year in business we are proud to have not only been part of his dream, but also his legacy."
Southington Tool & Mfg. Corp has experienced much growth and many changes over the years, including several expansions, new areas of manufacturing expertise, upgrading of equipment and a change in ownership.
After adding space in its original location, in 1978 STMC expanded again to 4,000 square feet at its Summer Street facility and opened a second location on Spring Street. By 1986 STMC had outgrown its space and relocated to a 25,000-square-foot space at 300 Atwater Street, where it remains today.
From its beginning as a supplier to the hardware industry STMC has expanded into other industries including the medical, aerospace, electrical, automotive, firearms, and other markets.
In 2011, five associates from the management team purchased the company from Mr. Kalat with the intention of continuing the traditions of STMC while incorporating their own vision for the company.
Through it all, STMC has continued to offer unparalleled products and service to its ever-expanding customer base.
"I attribute the past 50 years of Southington Tool's success to great leadership, conscientious and caring associates, quality suppliers and especially our loyal customers," said Nadeau. "May the next 50 years continue with just as much success."
---